Working...

Focus On -- Professional Development: 2016-17 Comprehensive List of Sessions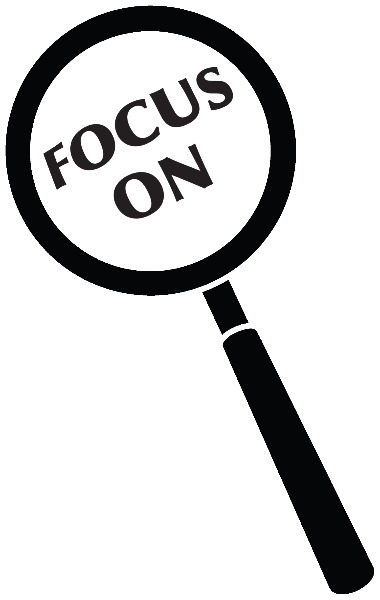 Focus On -- Professional Development Series
Summer & Fall 2016
DOWNLOAD THE COMPRENSIVE LISTING HERE!
A Capital Concern: Legislation and Laws Impacting Schools Today
Presenters: Scott Kimble, MCSA Director of Legislative Advocacy & Mike Lodewegen, MASA Associate Executive Director of Government Affairs
School leaders know that the actions of those at the Missouri statehouse directly impact the education of the students in their districts. Learn what recently passed laws will affect your district's finances, curriculum and programs. Participants will also gain further insight into the legislative process and the critical role of the school administrator.
Dates and Locations
Thursday, August 18: Jackson Schools AIT Building, Professional Development Room, 444 West Jefferson, Jackson
Friday, August 19: Education Plus, 1460 Craig Rd, St. Louis
Monday, August 22: Raytown Schools Wellness Center, 10301 E. 350 Hwy., Raytown (Lunch provided by Raytown Schools)
Tuesday, August 23: Republic High School, 4370 RepMo Drive, Republic
Wednesday, August 24: MCSA Conference Center, 3550 Amazonas Dr., Jefferson City
Safe and Secure Schools: Responding to 21st Century Threats
Presenters: Dennis Lewis & Judy Brunner, Edu●Safe
Increasing numbers of bomb threats and acts of extreme violence around the country at public facilities have school administrators revisiting response strategies. Designed to assist superintendents, principals, risk managers, law enforcement personnel, and safety coordinators, this professional learning opportunity will provide best practices school personnel may use to provide a safe and secure school environment.
Dates and Locations
Tuesday, August 30: Willard Administrative Office Building, 500 Kime, Willard
Wednesday, August 31: Platte City Middle School Forum Room, 900 Pirate Drive, Platte City
Thursday, September 1: MCSA Conference Center, 3550 Amazonas Dr., Jefferson City
360 Degrees of Student Discipline
Presenters: Representatives of Guin Mundorf, LLC
Whether you are an experienced principal or new to the central office, every administrator faces student discipline issues from a variety of angles. This program will utilize a fun and innovative approach to review the legal requirements of student discipline (and practical application of those requirements) as well as common legal issues that arise. The program will also cover hot legal issues, including OCR's latest focus on racial disparity in district-wide discipline, student threats (on and off campus), and recent anti-bullying legislation. Please join us for this fast-paced, practical session.
Dates and Locations
Thursday, September 8: Festus School District, Burnside Administrative Building, 1515 Mid-Meadow Lane, Festus
Wednesday, September 21: MCSA Conference Center, 3550 Amazonas Dr., Jefferson City
Wednesday, October 5: Blue Springs School District, Bartow Administrative Center, 1801 NW Vesper, Blue Springs
Tuesday, October 18: Kennett High School Auditorium, 1400 West Washington, Kennett
Wednesday, November 2: Branson Schools, 1756 Bee Creek Rd., Branson
The Fair Labor Standards Act and Beyond: Employee Compensation Issues, New Regulations,
Difficult Questions, Helpful Answers
Presenters: Representatives of Tueth Keeney Cooper Mohan Jackstadt P.C.
The new FLSA regulations go into effect in December 2016. Although many districts have been preparing for this change, many questions remain to be answered as implementation goes forward. This program will provide practical legal guidance regarding how to comply with the regulations without running afoul of nondiscrimination laws or placing the district in financial straits. We will also discuss other employee compensation issues that are potentially tricky, including salary schedules, extra duty contracts and stipends. The program will be predicated on real world examples. Participants will be encouraged to bring their concerns and questions, collaborate with their peers and the presenters in examining options, and identify solutions that will work for a variety of districts.
Dates and Locations
Thursday, September 15: Ozark Schools, District Office, 302 N. 4th Avenue, Ozark
Thursday, October 6: Northwest R-I Schools, Instructional Student Services Center, 5684 Highway PP, High Ridge
Tuesday, October 11: MCSA Conference Center, 3550 Amazonas Dr., Jefferson City
Monday, October 17: Independence School District – Central Office, 201 North Forest Avenue, Independence
Tuesday, November 1: Cape Girardeau Career and Technology Center, 1080 S. Silver Springs Road, Cape Girardeau
Bullying and Discrimination: Compliance with New Mandates for Missouri Schools
Presenters: Representatives of Mickes O'Toole, LLC
On June 3, 2016, Governor Nixon signed into law HB 1583, the Missouri Legislature's sweeping response to combat bullying in local schools. This law dramatically alters school districts' obligations for reporting, investigating, and training regarding bullying.
This seminar will provide specific guidance, tips, and tools for central office and building level administrators as well as teachers, school counselors, and social workers regarding the new mandates. While focusing on common scenarios, we will examine the key considerations when responding to peer-on-peer bullying, cyber bullying, assault, harassment, and other inappropriate interactions between students. We will also review the time-sensitive reporting requirements when students engage in assault on campus and review steps for responding to threats against students.
Dates and Locations
Friday, September 16: Liberty Administration Center, Board Room (Room 304), 8 Victory Lane, Liberty, MO
Wednesday, October 12: Logan-Rogersville Middle School FEMA Shelter, 8225 E. Farm Road 174, Rogersville
Thursday, October 20: MCSA Conference Center, 3550 Amazonas Dr., Jefferson City
Wednesday, October 26: Poplar Bluff School District, Kay Porter Theater, 1300 Victory Lane, Poplar Bluff
Thursday, November 3: Lincoln County R-III (Central Office) - 951 West College, Troy
School Board - Superintendent Relationships
Presenters: Duane Martin, EdCounsel, LLC & Doug Hayter, MASA
The success or failure of a superintendent is built largely on the relationship with the board as a whole and with individual board members. This workshop will include an open discussion of key strategies for cultivating and maintaining a strong relationship with the board and individual board members. Our discussion will also discuss how the roles and relationships of the superintendent and board relate to district policies, contracts and the law.
Dates and Locations
Friday, October 7: MCSA Building, 3550 Amazonas Drive, Jefferson City
Thursday, October 27: North Kansas City Central Office, R. B. Doolin Center, 2000 NE 46th St., Kansas City
Friday, October 28: Kraft Administrative Center1359 East Saint Louis Street, Springfield
Wednesday, November 16: Arcadia Valley R-II Career Technology Center 650 Park Drive, Ironton
Thursday, November 17: Parkway Mason Ridge Elementary School, 715 South Mason Road, Town and Country
REGISTER FOR THIS SESSION HERE!
DOWNLOAD THE COMPRENSIVE LISTING HERE!